(Zaragoza. July 26, 2022). The University of Zaragoza and the company Progressum Energy Developments join forces to create the Progressum Chair in Energy Sustainability at the University of Zaragoza. The creation agreement was signed on July 14 by the Vice President for Technology Transfer and Innovation at the University of Zaragoza, Gloria Cuenca Bescós, and the CEO of Progressum Energy Developments, Marco Antonio Macías Rodríguez.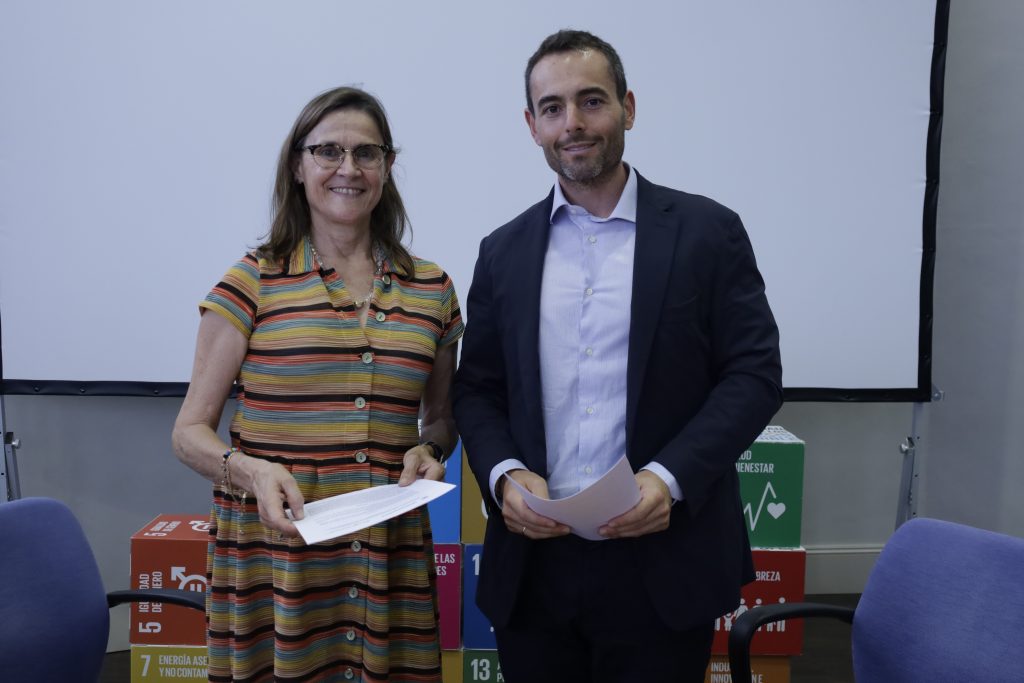 This chair was born with the aim of generating research, development and knowledge transfer in renewable energies in relation to biodiversity. The vocation to generate and disseminate innovative knowledge in the field of environmental protection stands out, creating synergies between the University of Zaragoza, Progressum and society.
The action plan of this chair proposes actions for training, research, dissemination and dissemination of knowledge in the field of renewable energies around the development and prospective of lines of research for environmental protection and biodiversity, as well as in relation to the opportunities , challenges, consequences and impacts of the implantation of renewable energies in the territory. To this end, the chair will promote and sponsor research studies and reports, student internships within the framework of Erasmus Rural, and will organize communication and training activities and discussion forums (conferences, seminars, courses, awards, scholarships…) among other actions.
Dr. María Martínez Martínez, Professor of Civil Law at the Faculty of Law and director of the University Institute of Environmental Sciences (IUCA) will be in charge of this new chair.
Progressum Energy Developements is a company dedicated to the development of renewable energy projects around the world. It manages all the processes to ensure the viability of these projects, from the processing of the required documentation to the operation and maintenance of the plant. Based in Madrid, it currently has
active projects in Mexico, Spain and Italy, although it is constantly analyzing and searching for new geographies that allow it to continue expanding the renewable energy market.
With this, the University of Zaragoza has 89 institutional and business chairs, being the first Spanish university by number of these agreements, which constitute a model of synergy with the professional world. These are strategic unions that constitute a fundamental instrument for the transfer of knowledge.