(Zaragoza/Huesca, Tuesday, August 16, 2022). At the beginning of this month of August, in the town of Loarre (Hoya de Huesca), the Loarre Paleontological Laboratory opened its doors to the public. This center exhibits the fossil dinosaur eggs found in 2019 in the Sierra de Loarre, at the Santa Marina site, and which were excavated during two campaigns in 2020 and 2021.
In the permanent exhibition, the visitor will be able to learn about the importance of the egg in the history of life and the revolution it brought about in the conquest of the continents by vertebrates. You will also be able to see what Loarre was like some 70 million years ago and understand why there are dinosaur eggs in the mountains, at the same time that you will get to know the dinosaurs that laid the eggs of Santa Marina, what their nests and their embryos were like. And, finally, there is an area dedicated to the excavation work of the site, in which it is explained how Santa Marina was discovered, what tools and techniques have been used to excavate the eggs, and also why it is a site of great interest. at an international level, in which paleontologists from more than 10 different countries have excavated.
In addition to the exhibition, visitors will be able to discover the first paleontological laboratory in the province of Huesca, where the fossil eggs of Santa Marina are being restored and studied. Visitors will be able to access the laboratory and see how fossils are prepared from the moment they are extracted from the field until they are ready to be displayed in a museum, being able to chat with the preparers and paleontologists who work in the laboratory and hear about the latest advances that have been made. .
The Loarre Paleontological Laboratory joins the wide cultural offer offered by Loarre with its impressive medieval castle, and aims to become one more resource for the area, while allowing cutting-edge research to be carried out in the same place where found the fossils. This center is managed by the municipality of Loarre, and functions as an Exhibition Hall of the Science Museum of the University of Zaragoza. Designed by members of the University of Zaragoza in collaboration with Paleoymás S.L, the Diputación de Huesca, the Hoya de Huesca region, the Loarre City Council, and the Government of Aragón, as well as the Ministry of Science and Innovation collaborate in this project. and the European Union.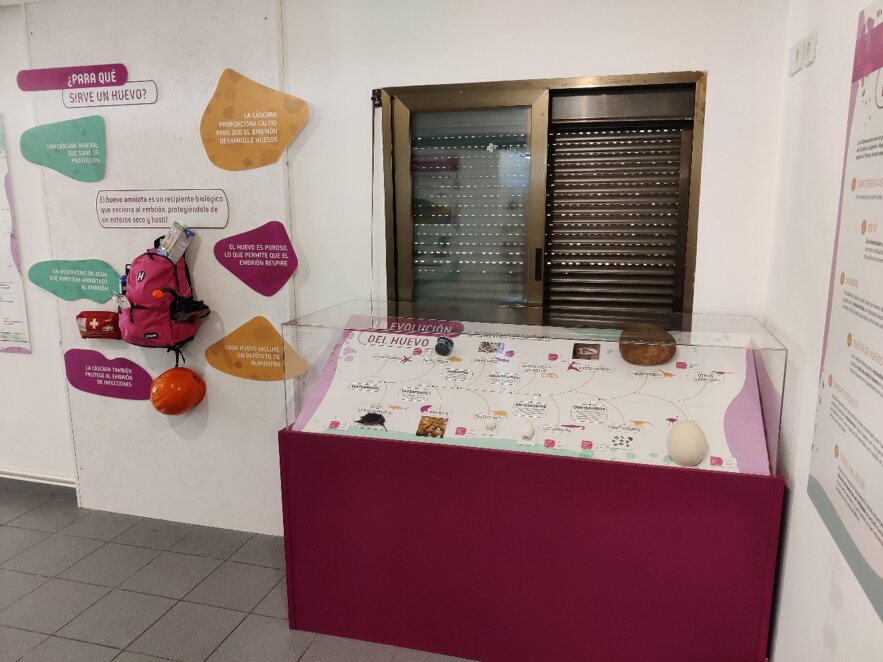 Address: Calle Carlos Garulo Ena nº 8, Loarre
Hours during the month of August:
From Mondays to Sundays
Mornings: 10:00-14:00
Afternoons: 16:00-20:00
Social media:
Tweets by OODinoLab
https://www.instagram.com/oodinolab/