(Zaragoza, April 20, 2022). The Badanj site, located in southern Bosnia-Herzegovina, is one of the most important in Europe in terms of material wealth for the Recent Epigravettian period (c. 18,000-12,000 years before present). The latest campaign of archaeological excavations at this site has had the participation of students of the Degree in History from the University of Zaragoza, as well as from the universities of Zagreb (Croatia), Bournemouth (United Kingdom) and Mostar (Bosnia-Herzegovina).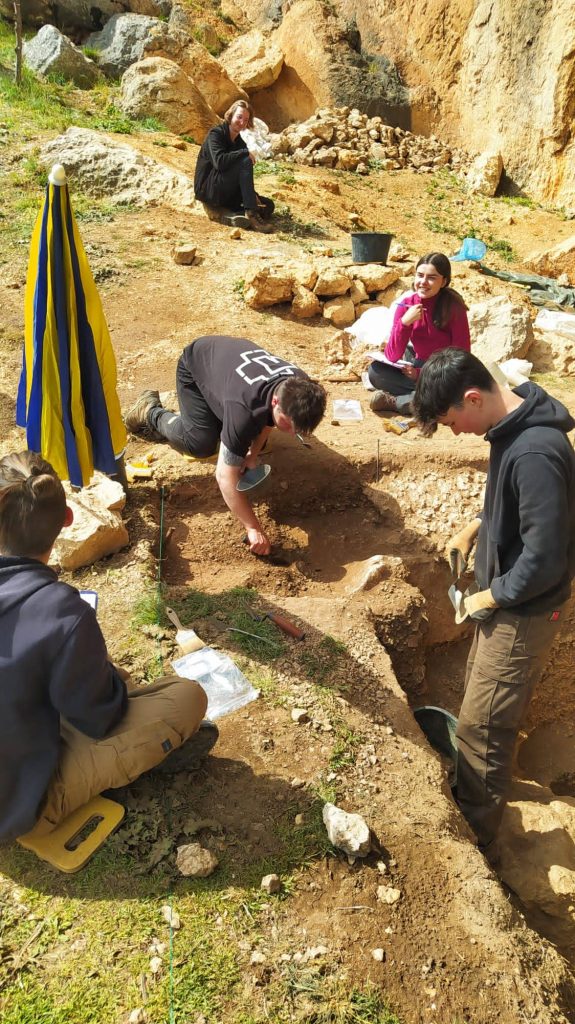 The study of the materials from this site is very useful to understand the adaptations carried out by human societies to environmental changes of great repercussion in that region, in the period between 18,000 and 10,000 years before the present.
The excavation work has been carried out from the end of March to mid-April and has brought together researchers from Belgium, Croatia, France, England and Spain, as well as students.
The richness of the Badanj site as well as its exceptional preservation offer an open window for understanding the changes implemented by human societies of the period to adapt to new environmental realities. It covers the period of the second half of the Upper Paleolithic, at the end of the last glaciation (between 18,000 and up to 12,000 years before the present). Its almost half a million stone pieces and millions of bone fragments -to date- place it at the level of some of the most important sites worldwide.
The number of documented personal ornaments far exceeds the sum of all the other sites in Southeastern Europe, as well as its pieces of Paleolithic art furniture and has the privilege of being the first site in which Paleolithic rock art was documented in the Balkans. In addition, it covers the key period of the end of the Last Glacial Maximum, the Late Glacial and the transition to the Holocene, in which humans had to adapt to high-impact environmental changes, especially in the region.
In this area, the former "Adriatic plain" was transformed into the current Adriatic Sea, due to the rise in sea level caused by the melting of glaciers. At the same time, new mountain areas could be colonized, freed from the ice of the glaciation. Human beings had to adapt their lifestyles and subsistence strategies to different conditions.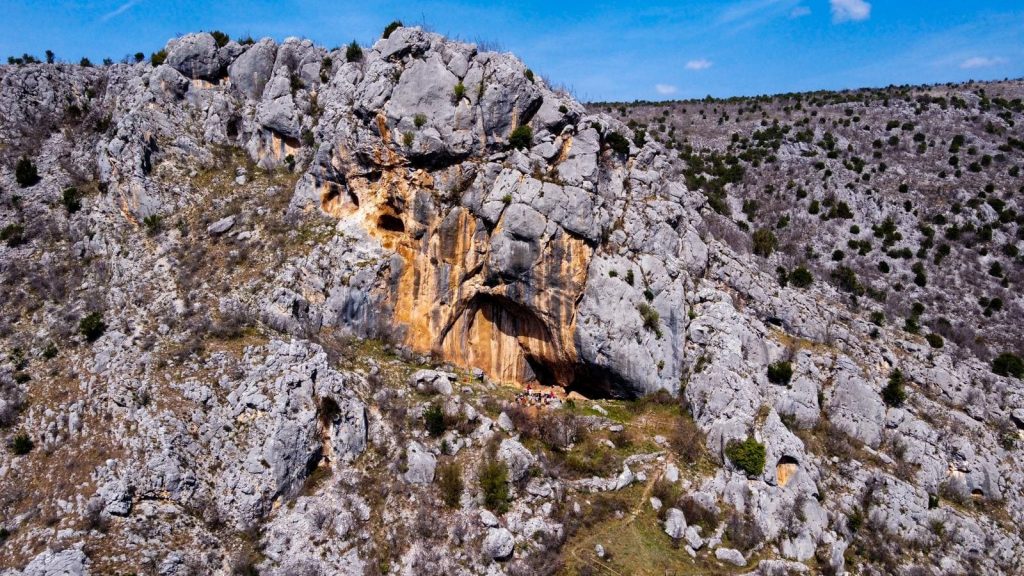 The archaeological campaigns at this site began in 2019 and are expected to continue until 2025, led by Drs. Aitor Ruiz Redondo, professor in the Area of ​​Prehistory at the University of Zaragoza, member of the research group First Settlers and Archaeological Heritage of the Ebro Valley (P3A) and researcher at the Environmental Sciences Research Institute (IUCA) and Nikola Vukosavljević, professor of the University of Zagreb.