(Zaragoza, May 4, 2022). The Geolodía Zaragoza is celebrated this year next Saturday, May 7 in the city of Calatayud. In this edition, which recovers the face-to-face format, four excursions will be held throughout the day (10am, 11am, 4pm and 5pm), with the aim of answering the question: is there geology in the urban area of Calatayud?
The processes of landslides in the northern area of ​​Calatayud, the subsidence and effects on buildings or the floods associated with storms, are processes with which we live day by day, and whose study allows us to understand these phenomena, avoid or minimize their impacts and adapt. to learn to live with them. The most recent example of these processes is the storm of Tuesday, April 26, which does nothing but show us active processes that interact with the people of Bilbilita and that they have known how to build and leave streets as urban rivers that collaborate in evacuating the waters of rain.
Calatayud has particularities that show us a city that has been able to adapt to its surroundings, its topography, generating different uses and construction styles over the centuries that give it its own characteristics and special geological interest. Among them, a plain near the river stands out, the flood plain, sloping streets that descend from the Sierra de Armantes and that are rivers during storms, fan geometries associated with the deposits of old torrential avenues of said Sierra.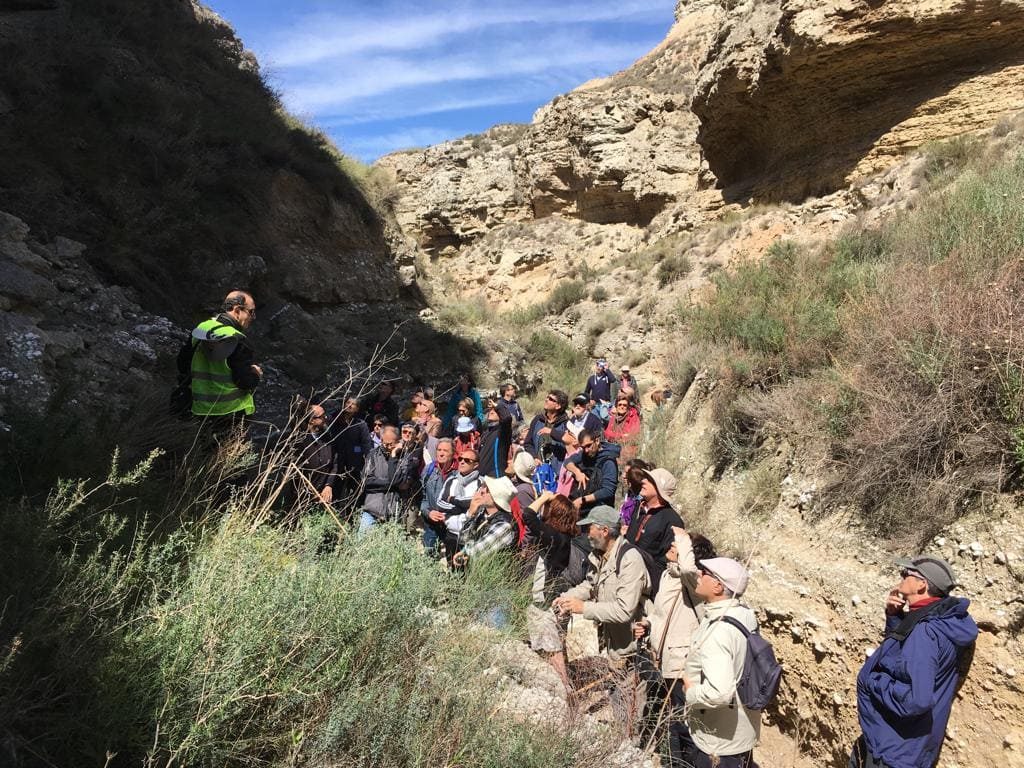 What is under the ground of Calatayud? What do the materials tell us about its history? What is the origin of the topography of the city? What hides what we see and what we don't see, but we know it's there? What does a crack in a building tell us? Why have underground tunnels been built to evacuate the waters of Calatayud in times of storm? In short, what makes Calatayud a point of geological interest and what does the geology of Calatayud reveal to us?
Geolodía Zaragoza 2022 will try to answer these and other questions on site. During the organized excursions, for which prior registration is required, how to work in geology will be addressed, knowing the environment and current processes; the analysis of the past from the data of the present, but also to be able to predict its future behavior and evolution. In this edition, it once again has the collaboration of members of the Environmental Science Research Institute (IUCA) of the University of Zaragoza, belonging to the Beagle and Geotransfer groups.
The Geolodía, born in Teruel in 2005, and distributed today in different localities of the national territory, is an activity of the Geological Society of Spain (SGE) focused on carrying out geological excursions to help us see our environment from the eyes of the geology.
Registration: https://bit.ly/3troXZ2
Promotional video of Geolodía 2022. Zaragoza