(Zaragoza. Friday, May 13, 2022) The Crystallization Contest is a science outreach project aimed at Secondary Education students, with the aim of bringing science and the importance of the world of crystals in modern society closer to the youngest. In addition, it is intended to encourage the application of the scientific method, rational thinking and teamwork, using attractive crystal growth experiments.
In this edition, 1,563 students and 77 teachers from various educational levels have participated, who, since December, have been developing their projects in the laboratories of their own educational centers.
On May 6, the participants were able to present their work, as if it were a true scientific congress, to a jury made up of experts from the fields of Crystallography, Geology, Chemistry, Didactics and Scientific Dissemination.
The final was attended by Rosa Mª Bolea Bailo, Vice-Rector for Science Policy at the University of Zaragoza, Francisco García Labiano, Deputy Coordinator of the Matera area of ​​the CSIC, Luis Alberto Morellón Alquézar, Dean of the Faculty of Sciences, José Mª Fraile Dolado, director of the Institute of Chemical Synthesis and Homogeneous Catalysis, ISQCH, (CSIC-UNIZAR), María Martínez Martínez, director of the University Institute of Research in Environmental Sciences of Aragon, IUCA and Blanca Bauluz Lázaro, coordinator of the project.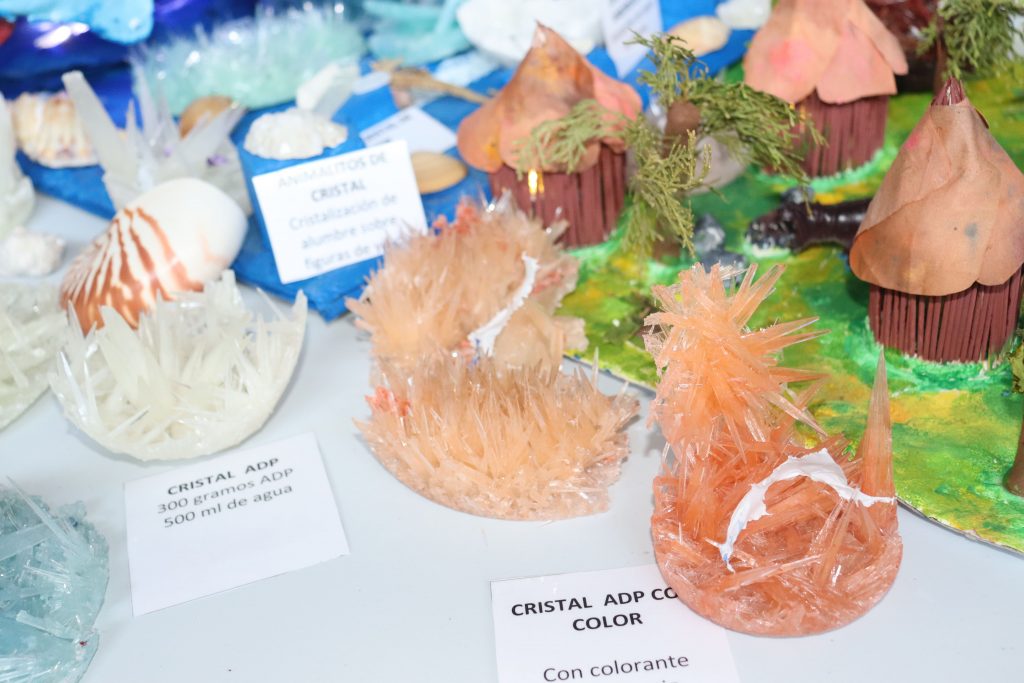 During the celebration of the final, the Jury valued in the projects the dedication of the students, the scientific rigor and their originality. The awarded works have been:
General Category
First place: Santa Ana School (Zaragoza)
Second place: IES Miguel de Molinos (Zaragoza)
Third place: IES Miguel Servet (Zaragoza)
Honorable mention: IES Segundo de Chomón (Teruel); IES Baix Matarranya (Maella) and IES Tubalcaín (Tarazona)
Popular vote category
Santa Ana School (Zaragoza)
Jury Special Mention
IES Salvador Victoria (Monreal)
blog category
High School Sierra de San Quílez (Binéfar)
video category
IES Itaca (Zaragoza)
poster category
IES Lower Aragon (Alcañiz)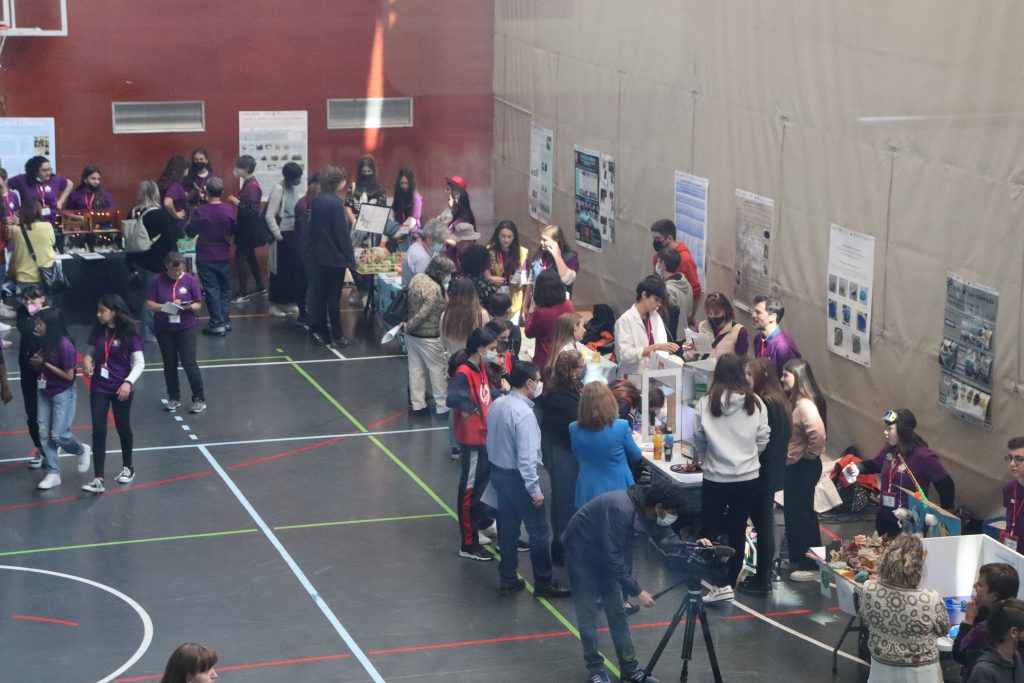 The Crystallization Contest is coordinated by Blanca Bauluz (IUCA-Faculty of Sciences) and Fernando Lahoz (ISQCH) and is organized by the Institute of Chemical Synthesis and Homogeneous Catalysis, ISQCH, (CSIC-UNIZAR), the University Institute of Environmental Sciences of Aragon, IUCA, and the Faculties of Sciences and Education of the University of Zaragoza.
The activity is sponsored by the Office of the Vice President for Students and Employment, CSIC Delegation in Aragon, University Office for Attention to Diversity, Faculty of Sciences, IUCA, ISQCH, Faculty of Education, Department of Earth Sciences, Department of Didactics of Experimental Sciences, Royal Society of Chemistry, Spanish Society of Mineralogy, IQE Chair, Group Specialized in Crystallography and Crystal Growth and the Government of Aragon and the Thematic Network for the Advancement of Applied Crystallography (CRYSFACT) "Crystallization Factory".