(Zaragoza. Wednesday, June 8, 2022). The province of Huesca has hosted this year the activities organized by the Environmental Science Research Institute of Aragon (IUCA) on the occasion of World Environment Day, which was commemorated last Sunday, June 5.
The proposed activities were carried out last Tuesday, June 7, in the morning and afternoon.
During the morning, the 4th, 5th and 6th grade students of the Rural Grouped Center (CRA) La Sabina, in the municipality of Robres, received the soil scientist David Badía Villas, a teacher at the Higher Polytechnic School of Huesca and an IUCA researcher ( GEOFOREST group), who guided them through some fun edaphological experiments, with the soil as the protagonist, with which they discovered the importance of soils for human life and the health of the planet, the different types of soil, their characteristics and the functions they perform.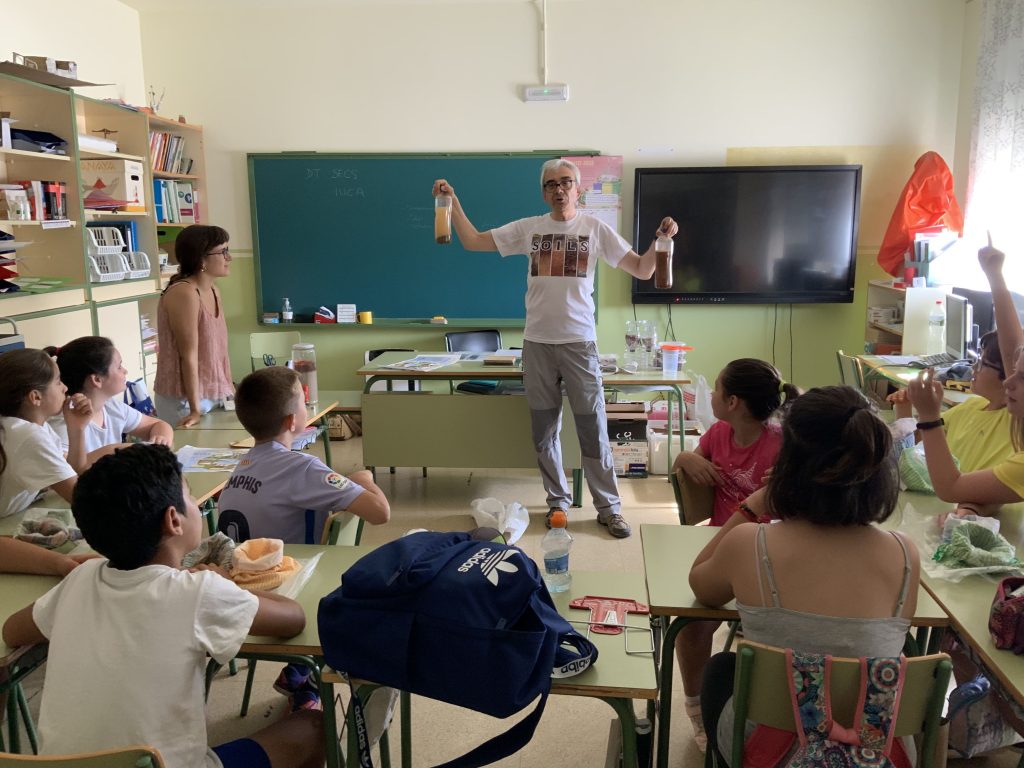 From the hand of the archaeologist Lourdes Montes Ramírez, teacher and researcher of the IUCA (First Settlers and Archaeological Heritage of the Ebro Valley (P3A), a guided tour of the prehistory rooms of the Huesca Museum took place, which brought us closer to prehistory and the paleoenvironment.This visit allowed attendees to discover the responses of our prehistoric ancestors to climatic events and paleoenvironmental conditions, through the archaeological finds that can be found in the Museum.